One of the very best ways to support a new family is to bring them a meal. The families who fed me and my mine after each baby arrived will always hold a very dear place in my heart.
A new family is generally glad to know that they are being thought of and pleased to receive any meal, but the best ones are easy to reheat, easy to eat, nourishing and warming. Bonus points for something that freezes well in case the family gets swamped with several meals at once. Sending food recyclable containers that don't need to be returned with clearly labeled with the contents and date is a true boon for new, sleep deprived parents. Along with a simple side dish or two, toss in a few paper plates, maybe a family desert like fresh fruit and chocolate bar designated ONLY for MAMA, and it's perfect.
Takethemameal.com and mealtrain.com have made the process so easy with directions to the family's home, dietary limitations and preferences all in one place.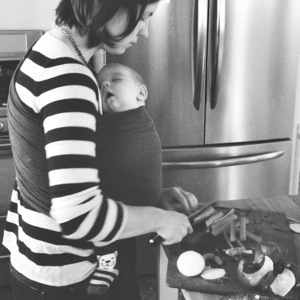 My favorite recipe is a lentil and sausage stew from my childhood. I often have requests for the recipe. It's not complicated but it sure is tasty. If you ever see my name on a meal log, you can almost bet this is what I'll be bringing!
Two Rivers Lentil and Sausage Stew:
Chop then saute in a large stock pot 1 med onion, 3 med carrots, 3 celery ribs in olive oil until tender. Add a few tsps of minced garlic when veggies are tender. Add 4 cups water/stock/broth, or more as needed, and 1 cup dry brown or green lentils, bring to a boil then simmer. Add a handful of chopped potatoes after about 15 minutes. When the lentils begin to soften add 2 peeled and chopped med sweet potatoes. When the lentils are tender add 2 cups of chopped sausages or kielbasi. At the very end add a few splashes Tamari/Braggs/Worcestershire sauce (I like all three) to taste and bring out that savory, satisfying umami. Serve with bread, or over rice or quinoa. This soup freezes well. Omit use water instead of broth, omit Worcestershire and replace sausages with meat-less options for a vegan soup.